RECENT
00:00 / 0 views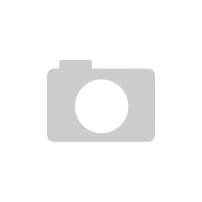 0 views
New? Start A Timeline!
@Tusk

1y




New here. Is this place active?
1
Like
@ChatZilla

1y

2
♥ 💕 'Zilla is "beta active" and runs on a temporary Windows 32-bit XAMPP demo using a 10 year old machine to visually appeal to qualified software assessment engineers to see how the user front-end viewing device uses the Java script programming language to offset back-end Server processing time (like Emojis processed on the user's viewing device) and more to engage with possible investors who ask the right questions.

We would love the community to get involved in contacting companies or Congress to get proper financial and business support for 'Zilla to sustain me, itself and help defend the 1st Amendment of the United States of America as We, the People vs "big tech" monopoly.

I am only 1 person, 47 years old and work the entire 'Zilla R&D department. A Donate button is in the Help & settings menu option (top right, after registering and logging in). I have a dual Canadian and United States of America citizenship, came from Europe at the age of 8.

In my quest to find help for 'Zilla I've faced rejection from people and companies who could have really helped.

More info in the About section

. þ39-89-þ

@TheEqualizer

1y

1
It's live but runs a little slower as a demo because 'Zilla needs to find "white angel investor" funding for a hosting provider with a bottomless media upload bin, to start. Sometimes a feature might be offline due to an update being tested, like the chat rooms, etc. You can upload some media into your chat rooms & invite some people for a group text chat.

Live Cam video broadcasting from chat rooms and for private one on one's is being worked on at the moment, we want to add 2 options for this - our own code, and a third party broadcaster linked into the chat rooms.

For uploads, there isn't much space left until proper hosting is set up and until then it's only a hardware-end 32-bit XAMPP demo being able to handle a limited amount of connections even though the 'Zilla framework allows unlimited real time user interactions.